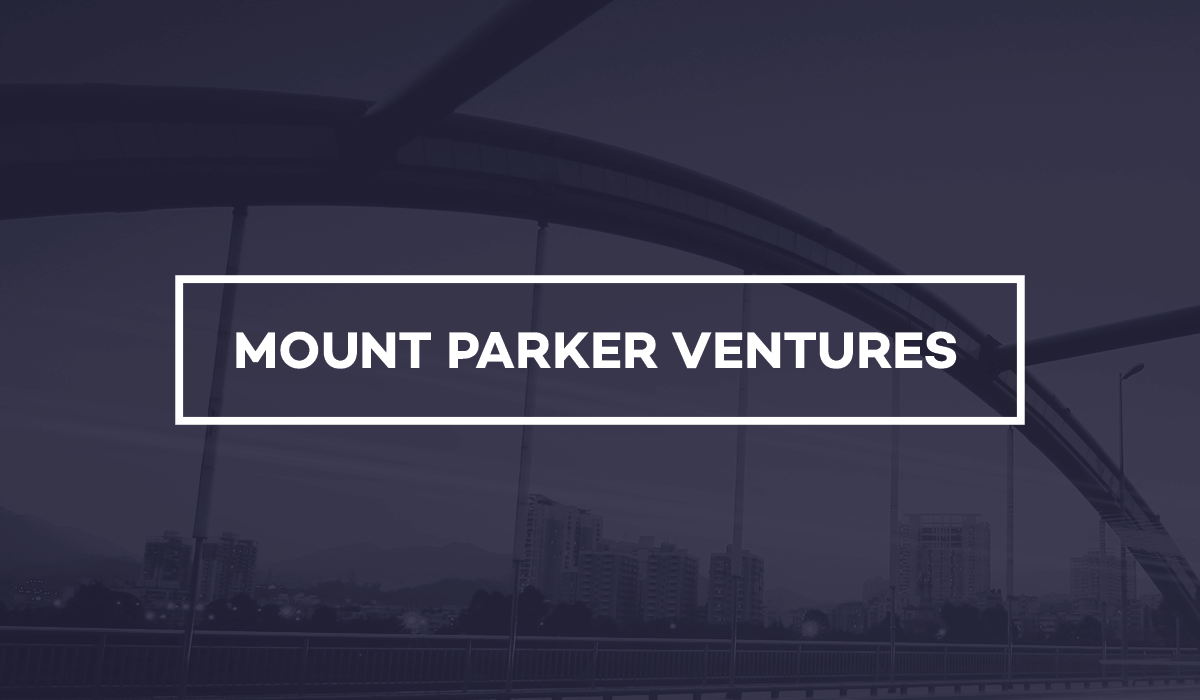 I have joined Mount Parker Ventures as a Venture Partner.
After my co-founder Jonah and I ceased operations at Clickful a year ago, we both set off on different but equally fulfilling paths. Jonah went on to become VP of Product at Crypto.com, and I've moved on to lead an accelerator program focused on artificial intelligence. My job there was to plan and execute a curriculum for founders that helps them with marketing, product strategy, scaling, building teams and, of course, pitching and fundraising. After spending a good part of my startup life in and around accelerators, this type of work became near and dear to my heart. It was undeniably an eye opening experience for me to lead a batch with founders from all over the globe, which enriched my understanding of new markets, frontier technologies and new business models. One example would be the team at Easychat, achieving significant traction on both customer acquisition and fundraising. (If you're interested to see how you can increase sales with marketing automation across all major messaging platforms with one single tool, give them a look.) At the end of it all, we coordinated one of the largest demo days here in Hong Kong with a handful of teams closing funding soon after.
Since then, I have continued to work with fast-moving founders through my involvement with different organisations. This included Founder Institute, Entrepreneur First, Explorium, iDendron, Cyberport, among others. The one thing that has held true is that there is still no shortage of new entrepreneurs in Asia. Whether it be meeting new founders through these different programs or at regional conferences, or simply via serendipitous run-ins with friends of friends, it seems everyone is at least taking an attempt to execute their ideas. While that is certainly great, it is becoming quite a learning experience for me in finding the right founders to back from an investor's point of view. This is what drove me in my decision to join Sal Ismail and Jude O'Kelly, GPs at Mount Parker. They are a VC fund that have been making early-stage investments in Asia and been involved in a few notable early-stage deals in Hong Kong. Their investments include early bets into GoGoVan, one of the first unicorn startups in the city after their merger with 58 Suyun; Shopline, the online store builder that I was fortunate to be a part of at its founding stage; Floship, an end-to-end ecommerce fulfillment service provider; and, more recently, Logflows, a cloud solution for trucking logistics. Thereafter, Medvine, Truck Lagbe and  count as a few of their first investments directly into Southeast Asia and also Fasal from India. Mount Parker Ventures has also held an intensive accelerator for logistics-tech startups called Kinetic One. The program attracted the likes of Bookairfreight.com, Parcel Perform, Rice Robotics, Anapi and Haulio, the winner of the PITCH competition at RISE 2019 in Hong Kong.
Aside from being experienced seed investors and just really cool guys to work with, the opportunity to join them and continue to support founders is what entices me the most. My new role is to look out for more great entrepreneurs to back, as well as leveraging my past experience as a founder to assist portfolio companies. Our fund is on the lookout for new opportunities in the emerging markets of Asia. While we do have an affinity for startups in the B2B, logistics and supply chain industry, we look at companies from a wide range of sectors, as long as the right ingredients are there. We do not necessarily seek companies labelled with a particular type of tech (e.g. machine learning, blockchain), but we do hope that being data-driven, innovative and efficient will go without saying when it comes to the future of their products.
When meeting new founders, there are a few questions that I get asked time and time again. Things like: what do investors look for when hearing a pitch, what are some questions that they may ask, when should I start to engage investors, what types of numbers are they looking for, how do you find investors to begin with, etc. These are some of the questions that I've been helping founders answer as I walk the line between a ex-founder and an investor. Hopefully that is the value that I can continue to bring moving forward. So whether there is a match for investment from us, or you just need a second opinion on your approach, feel free to drop me a line at ray@mountparker.com. Always happy to chat!